About us
Pro K9 Supplies is Australia's largest and leading dog training equipment supplier for Working dogs and handlers. One of our major strengths is our extensive 25 years experience and success with breeding and training high quality working dogs which has enabled us to source, test, use and sell the highest quality products available on the international market. We are the sole distributors in Australasia for several global market leading brands, servicing Government, business and private sectors.
At Pro K9 Supplies we are responsible for servicing the unique specialist needs for Police, Military, Security, Dogsport and High Level Competition dog training sectors as well as equipment and apparel for handlers. Our vision is to do what no one else has done, provide unsurpassed quality products and service to the working dog community of Australasia.
Pro K9 Supplies is actively involved in the working dog community of Australia and will be constantly providing the working dog community with new innovative products and world class Seminars Hosted or Sponsored by Pro K9 Supplies.
The fundamental cornerstone to the success of Pro K9 Supplies is our Products, Services and information we make available to our markets. Being a leadership organisation we will produce the best products and services that meet marketplace needs. Pro K9 Supplies also has a Tactical Division K9 Pro Tactical.
In addition to our user friendly online shop we have a walk in shop available to our retail and wholesale customers. We will be committed to achieving outstanding customer service and will not be beaten on quality. Should you have any special needs or requirements to suit your application please do not hesitate to contact us.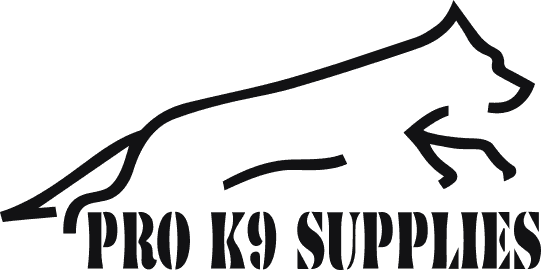 Secure connection

A trust seal is a visual stamp displayed on e-Commerce websites to communicate the security and trustworthiness of the website to their visitors. A Comodo SSL trust seal indicates that the website owner has made customer security a top priority by securely encrypting all their transactions.