C4 CASE - M (PHONE/BLACKBERRY)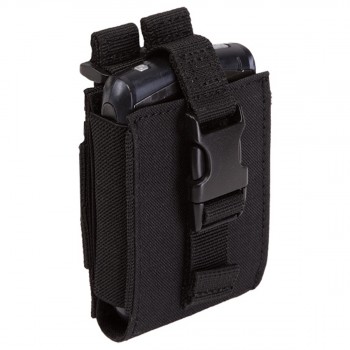 Description
C4 CASE - M (PHONE/BLACKBERRY)

SKU 56029

PURPOSE BUILT

The rugged and durable C4 is a medium sized Blackberry / cell phone pouch that provides quick and easy access to a mobile device while remaining lightweight and abrasion-resistant.

FEATURES AND BENEFITS

Rugged, durable, lightweight
5.11® TacTec System™ / MOLLE compatible
Quick release clip

SPECIFICATIONS

N500D nylon
3 3/4" H x 2 1/8" W x 7/8" D
Prym® Snaps
Imported

MORE ABOUT POUCHES

Proper storage is the backbone of any tactical loadout, and 5.11 Tactical Velcro & Molle pouches provide the customization, reliability, and storage capacity you need in the field. Available in a wide range of colors, functions, and closure styles, 5.11 web gear-compatible MOLLE pouches are designed to offer quick accessibility, secure carrying, complete weather protection, and fully customizable functionality tailored to your specific role. From our full-sized padded tactical pouches to our interchangeable MOLLE vest pouches to our individualized magazine and ammunition storage packs, 5.11 tactical pouches give you the freedom, flexibility, and performance you need to overcome any obstacle.
Watch video below about this product
C4 CASE - M (PHONE/BLACKBERRY)